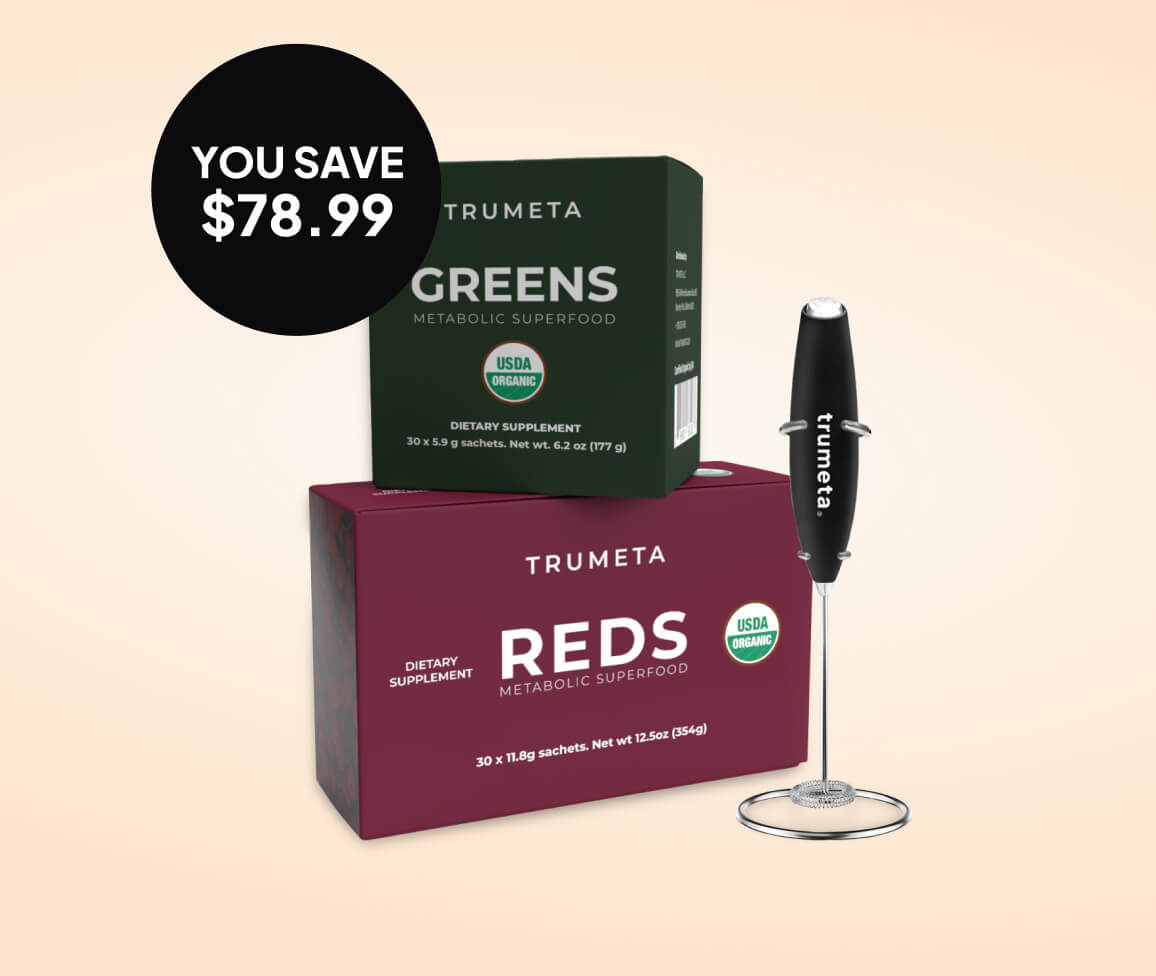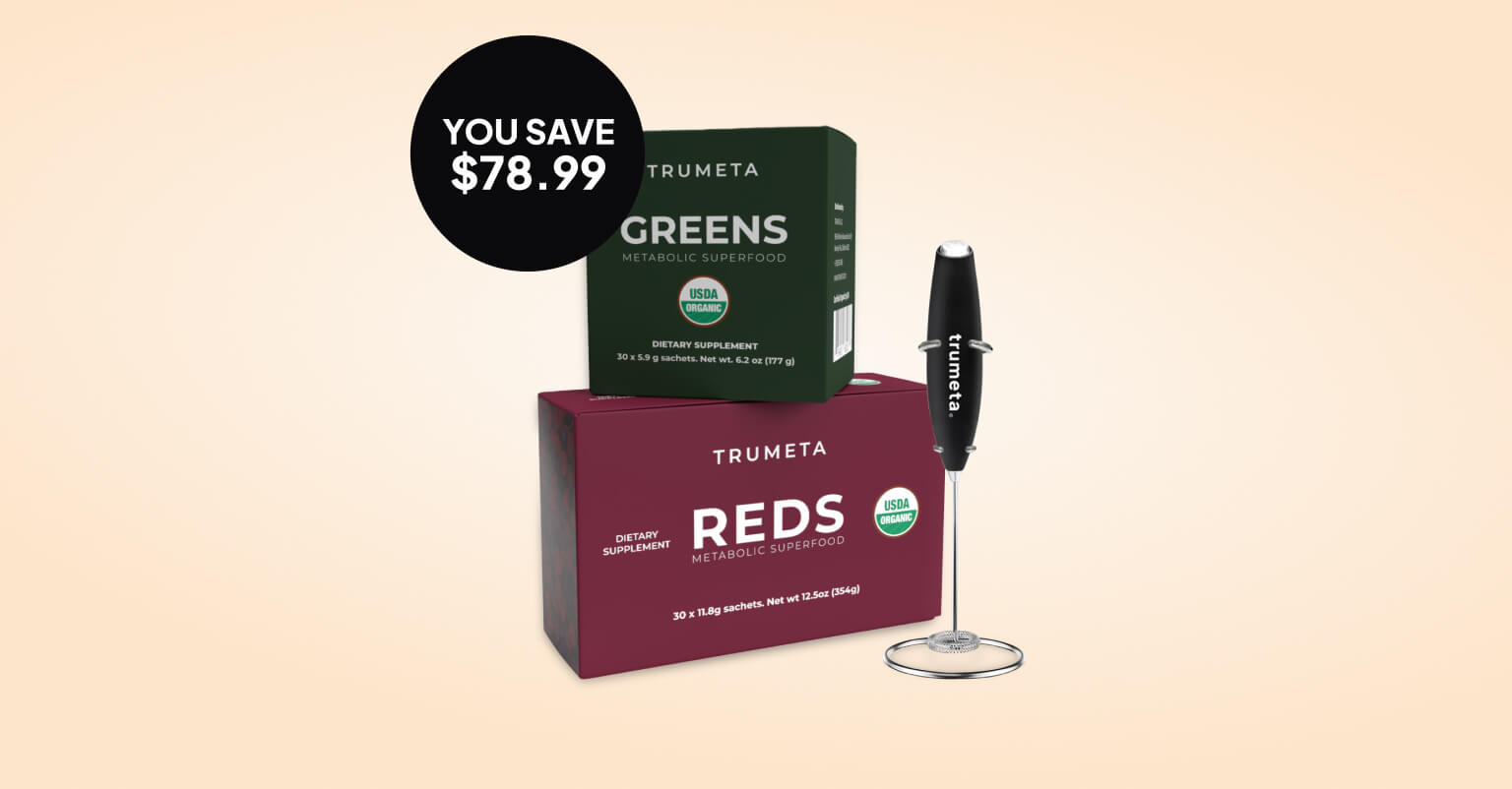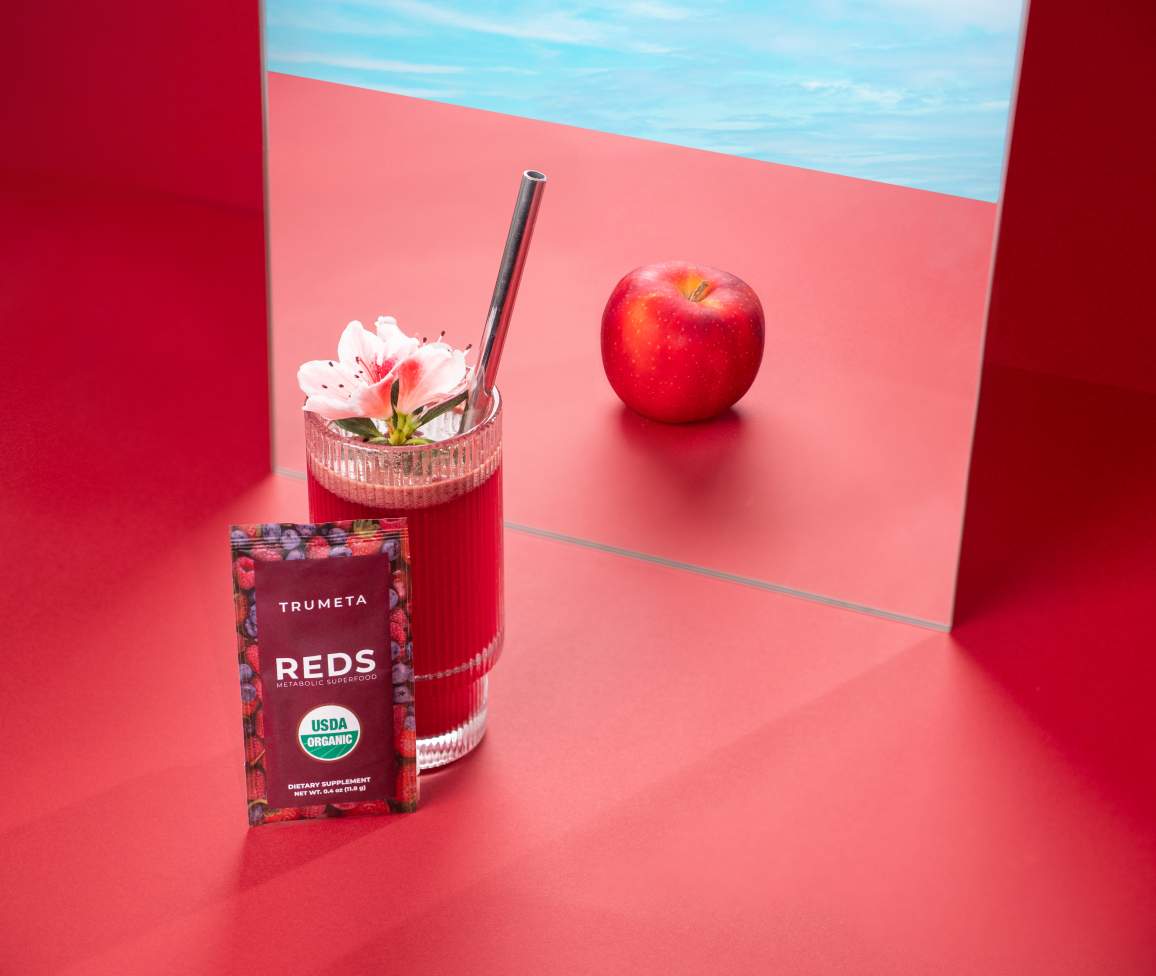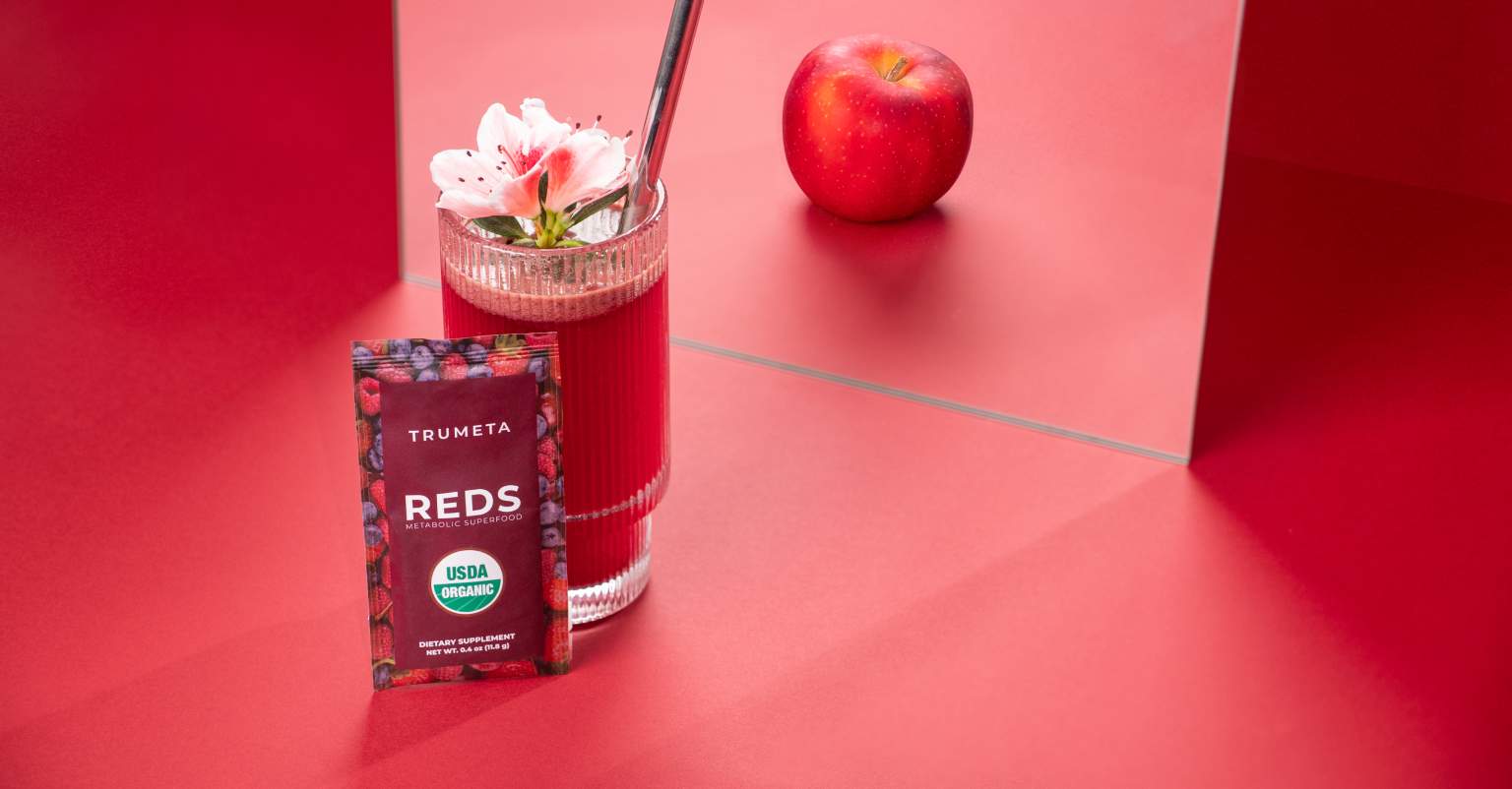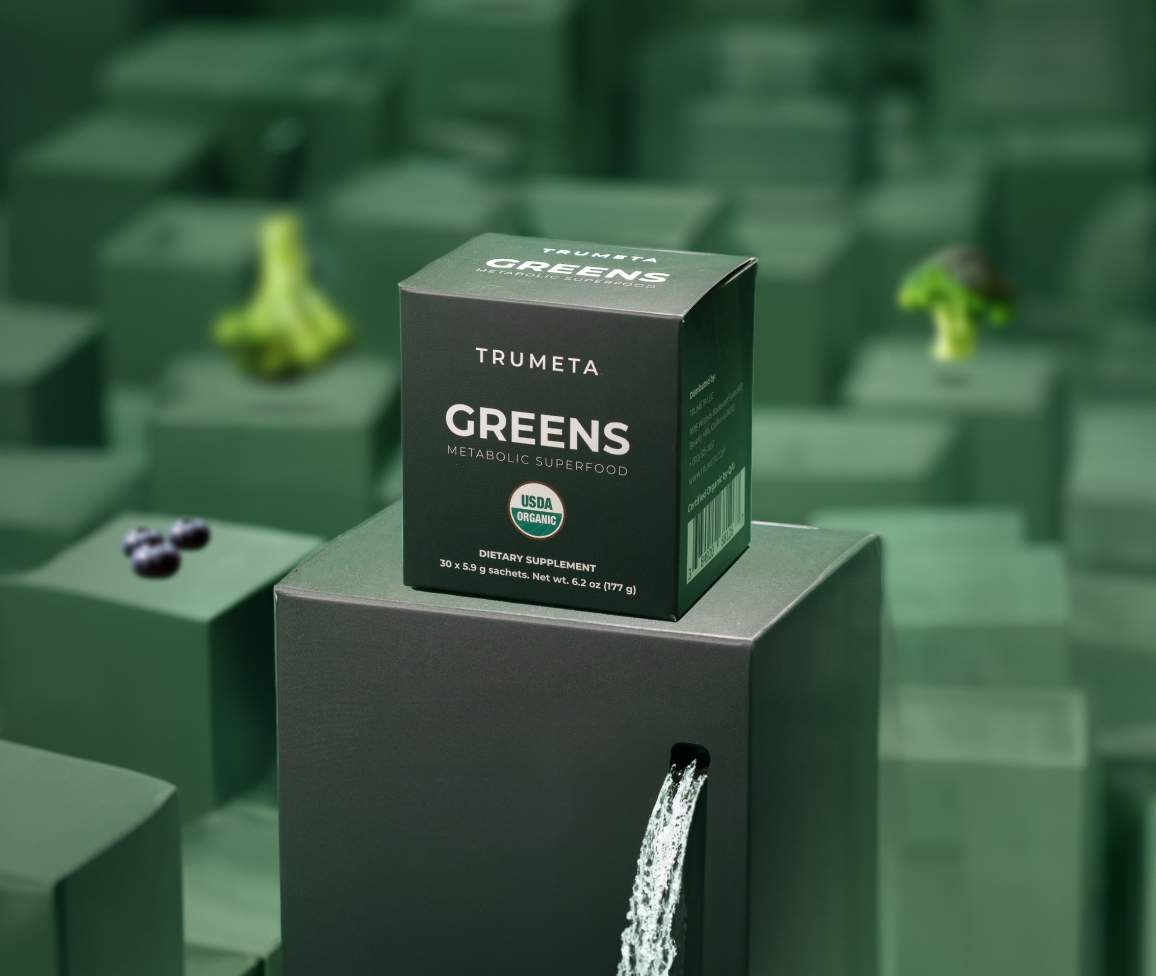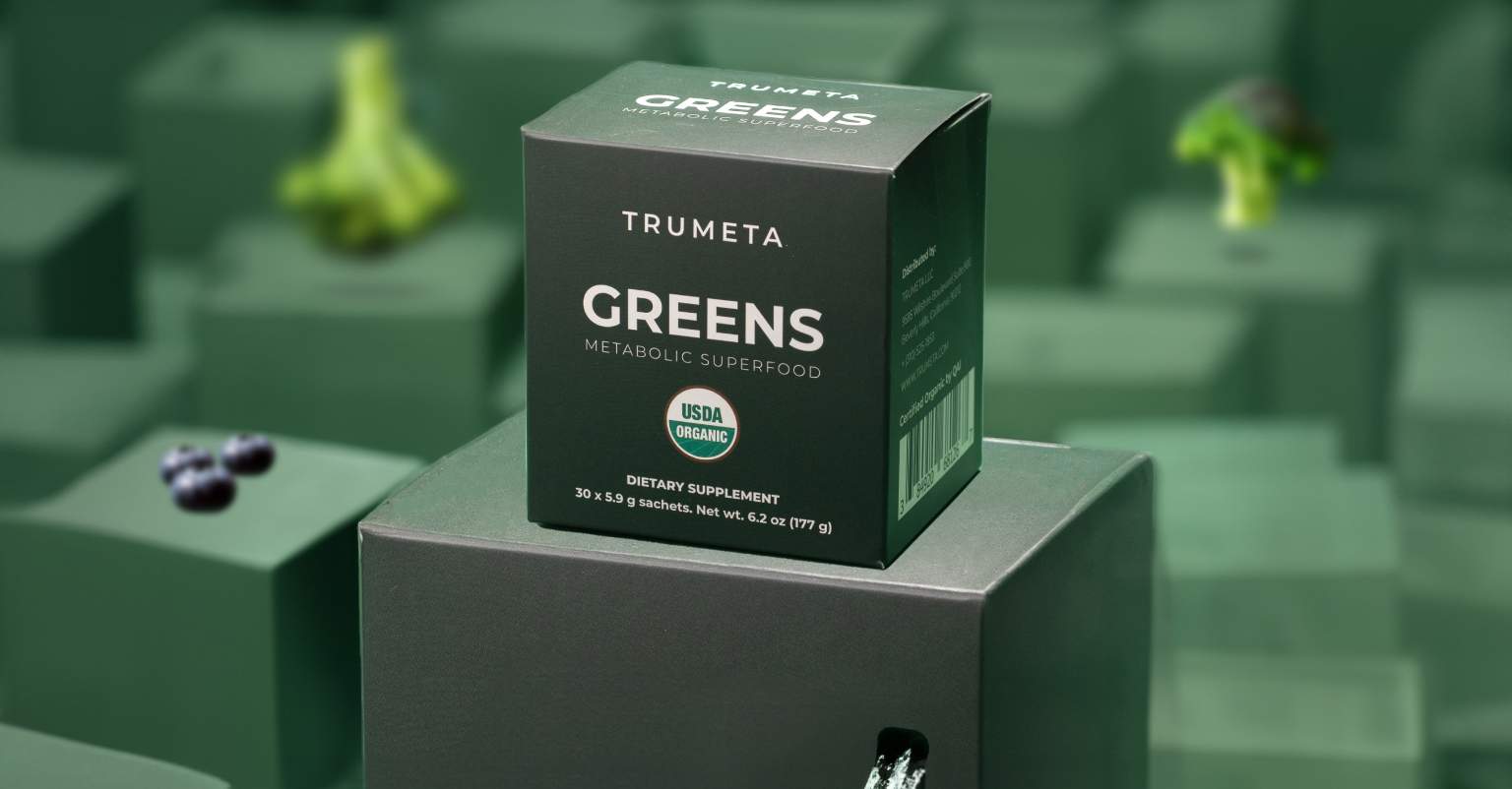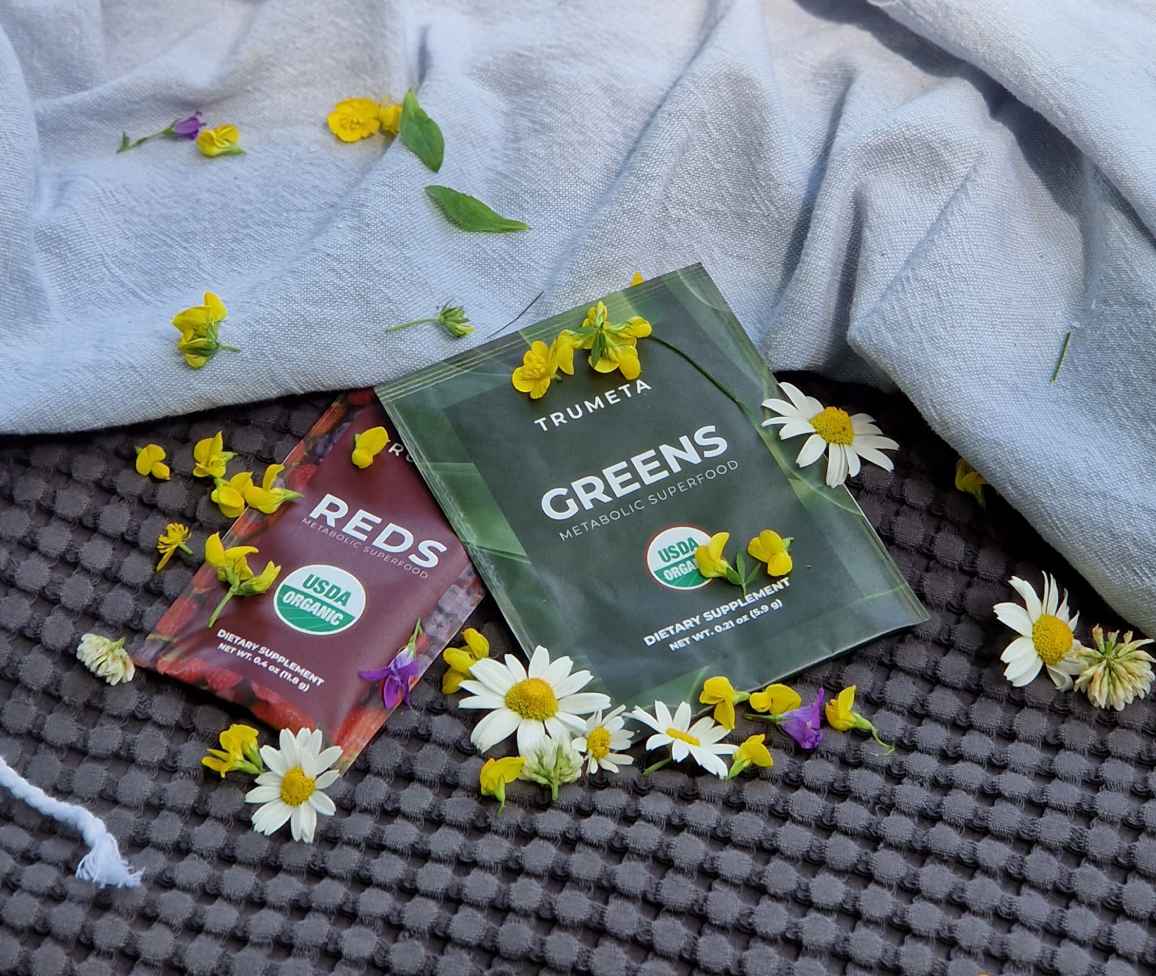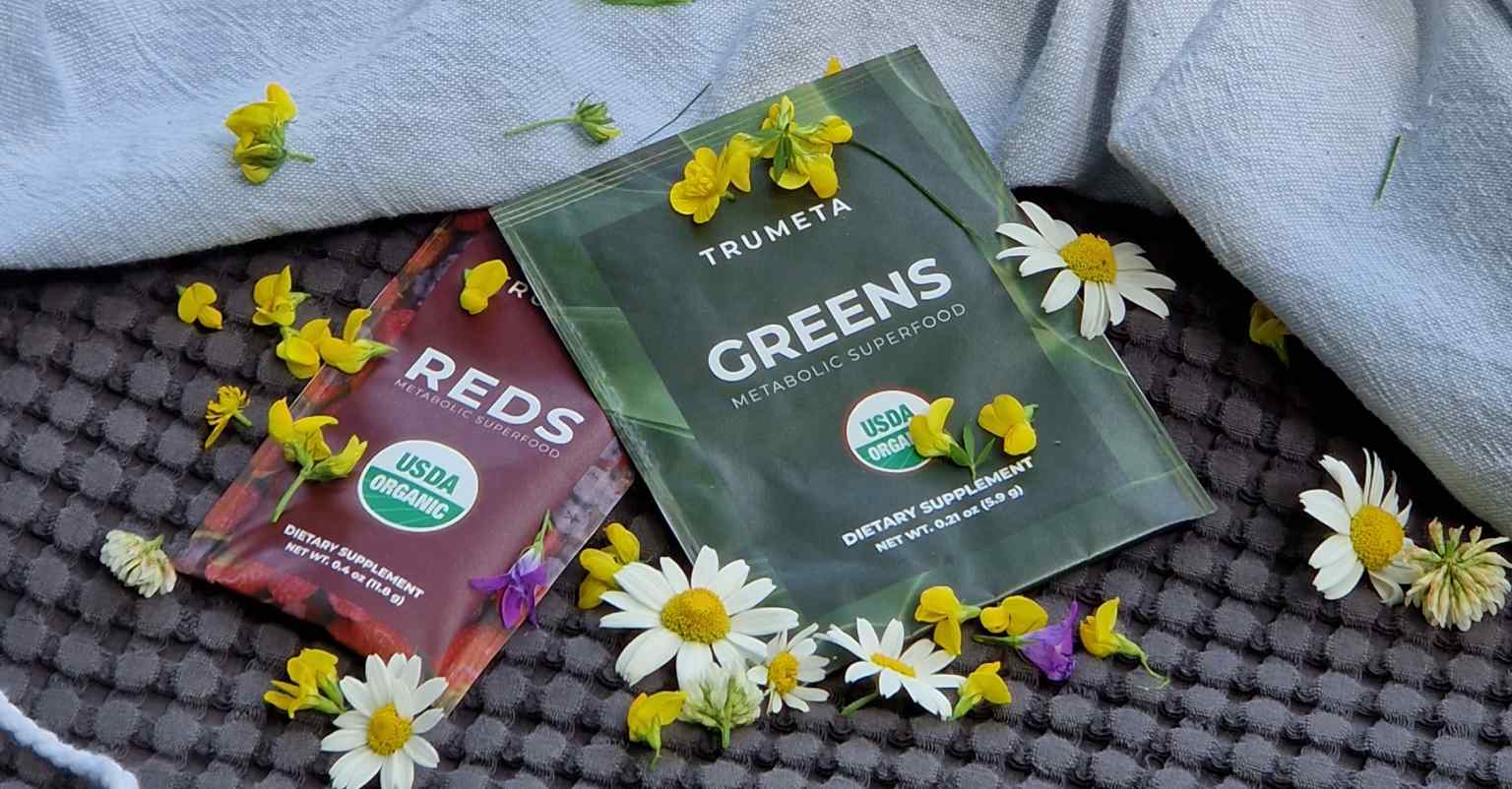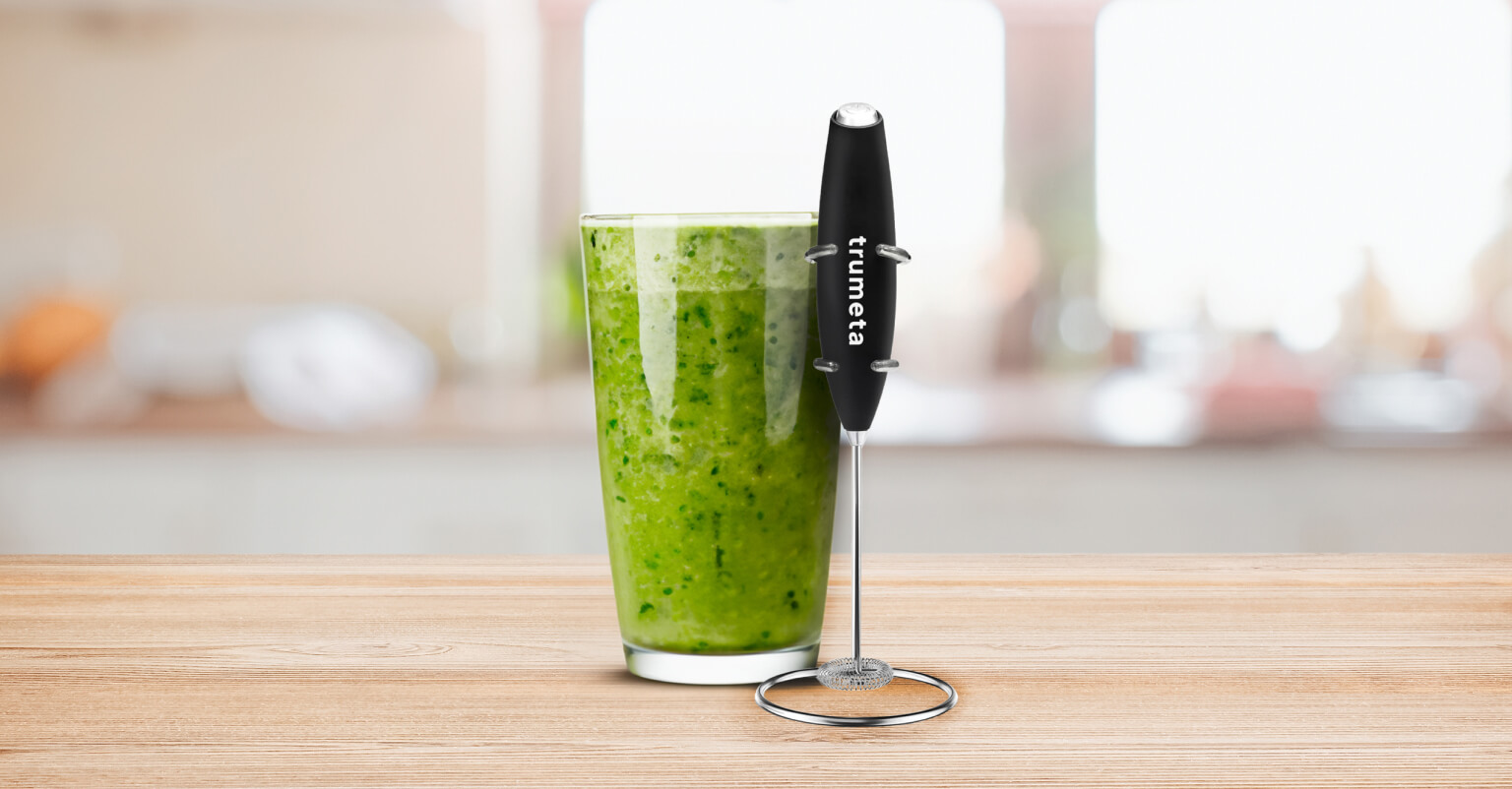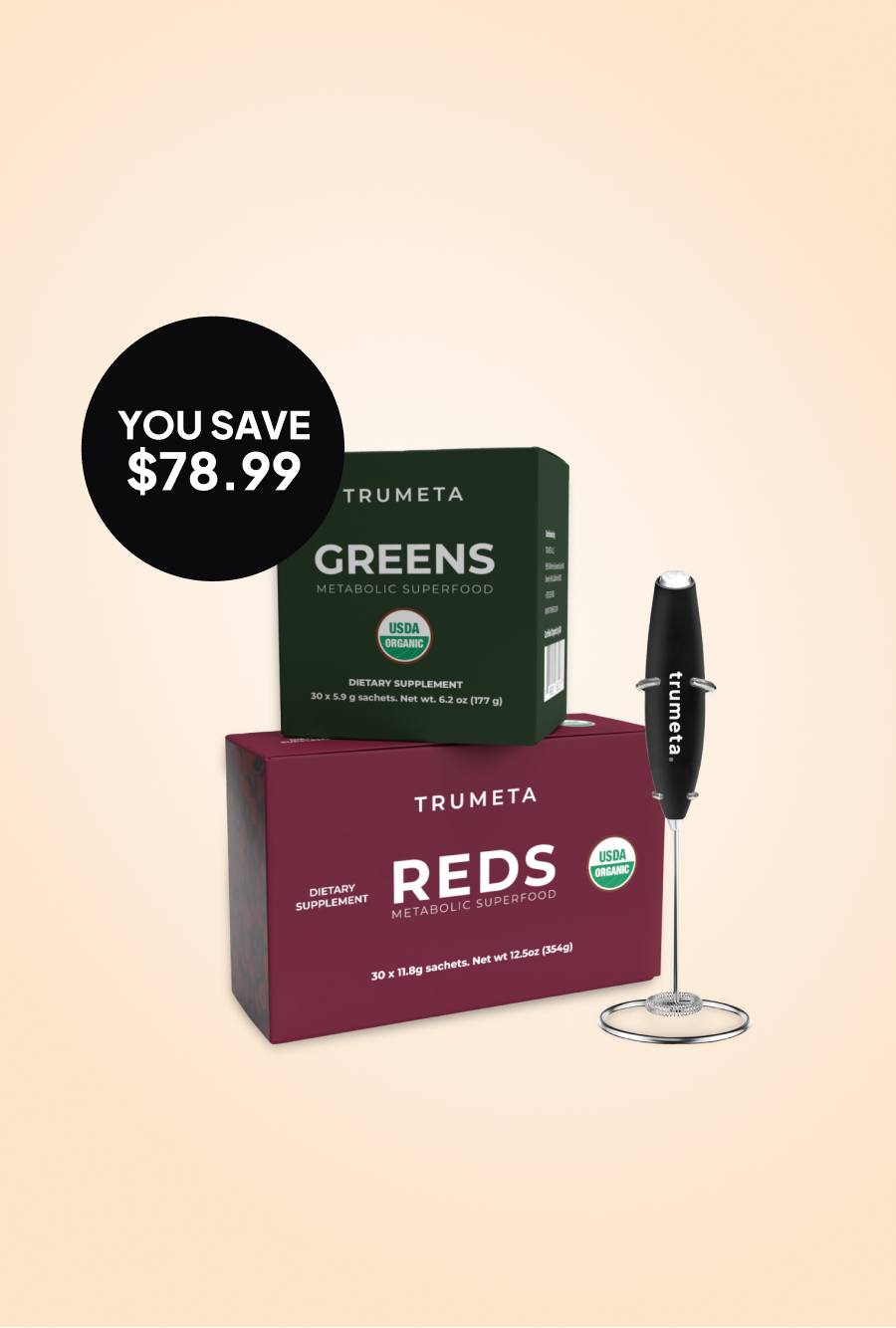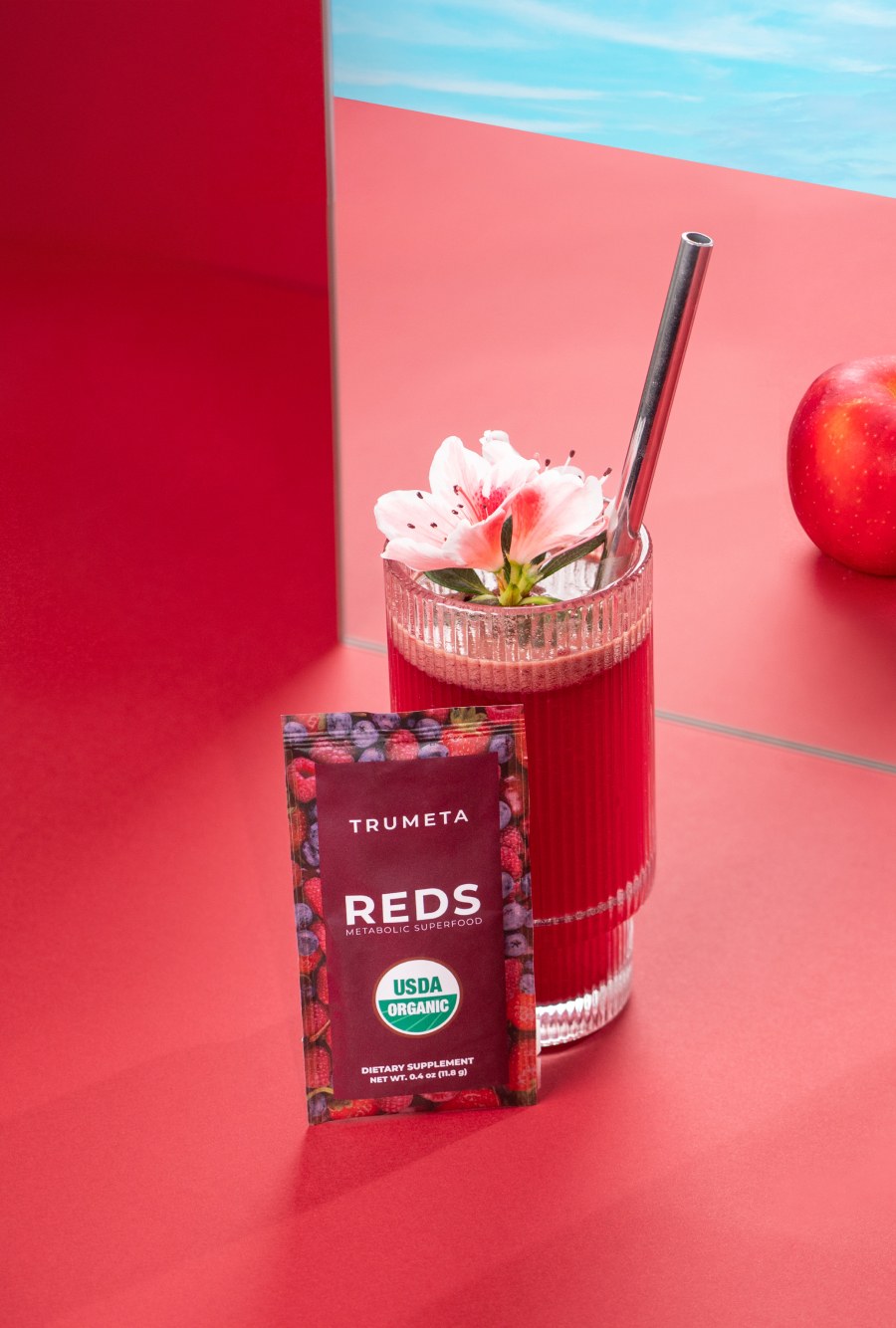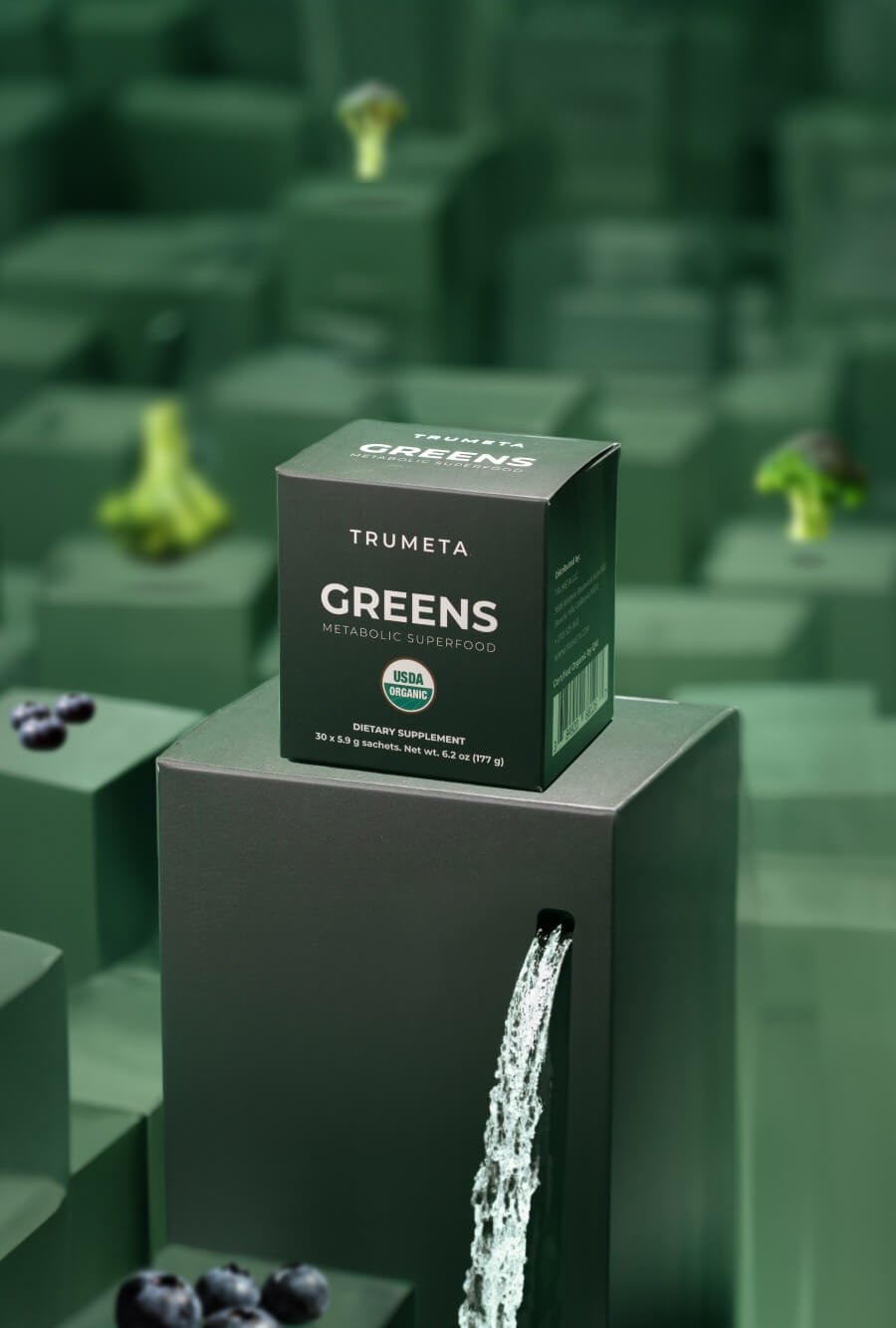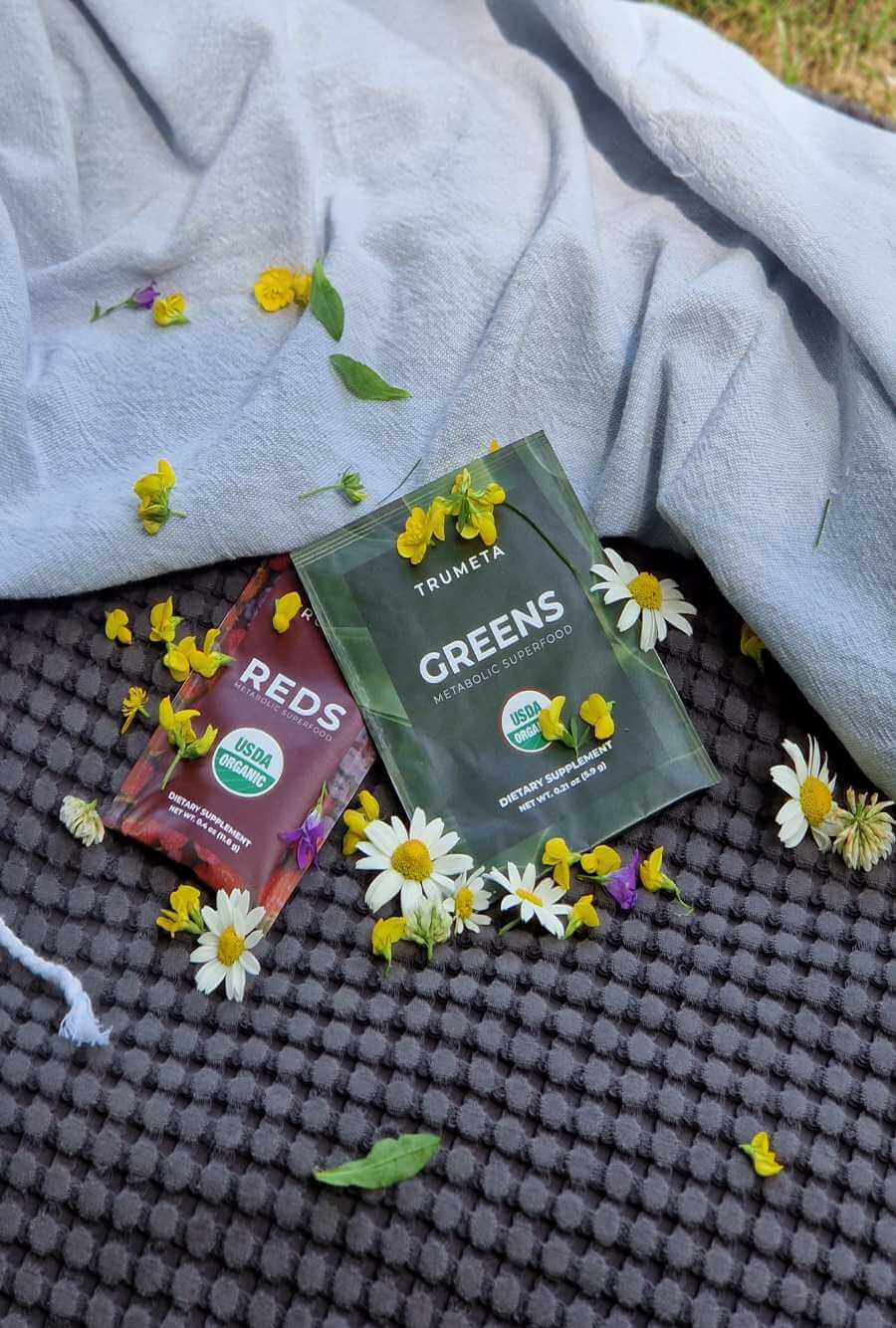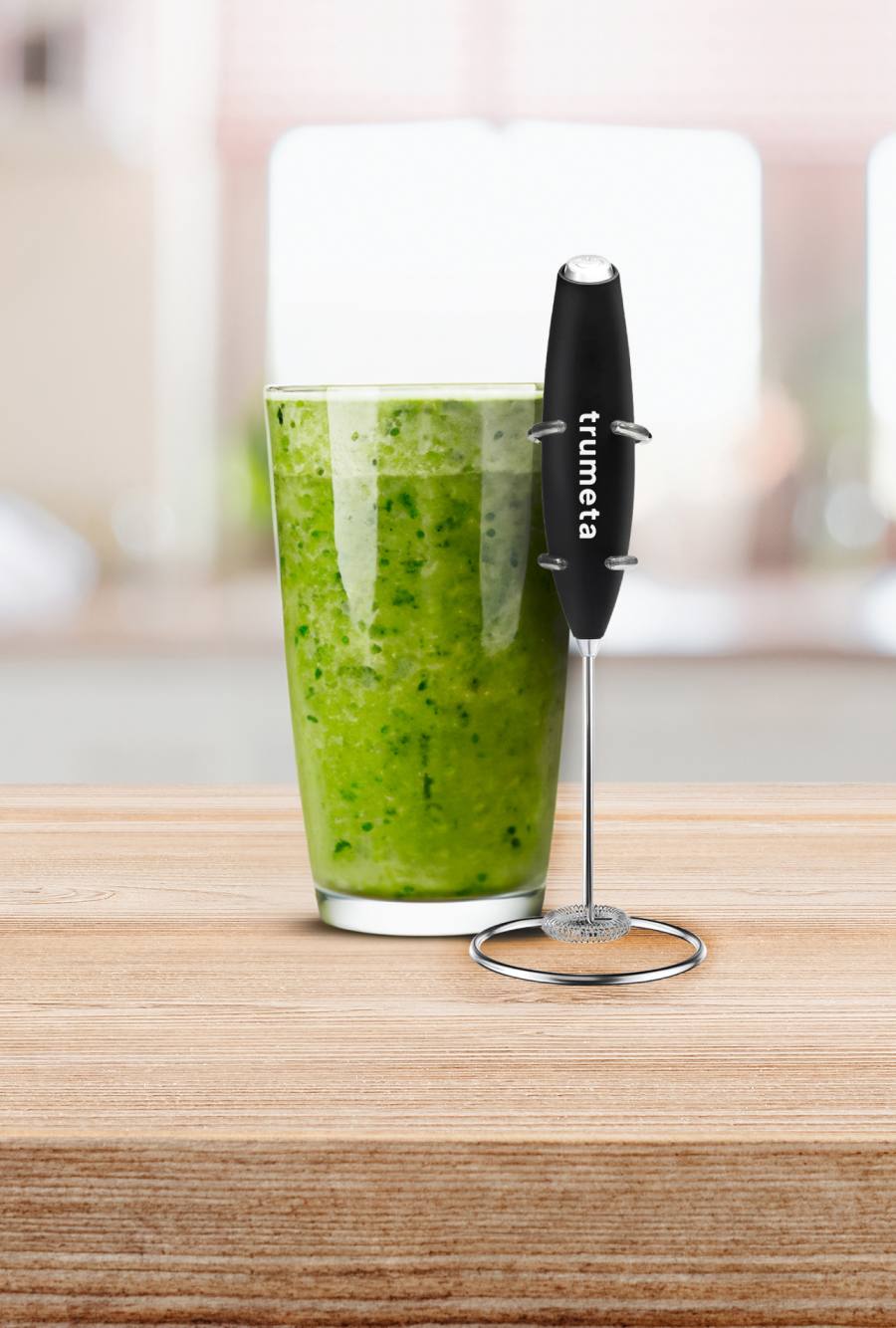 metabolic
greens

and

reds

powders bundle
terms of use
membership subscription
By selecting "Subscribe & Save" option, you agree to receive a shipment of each month. You are authorizing us to charge your credit card monthly, matching the package you have selected. You can stop shipments at any time in your customer account or by calling our customer support team toll free at (800) 725-3169, Mon - Sun 24/7, Outside the US, call us at +1-310-525-1853. All terms & conditions apply.
Recurring Billing Terms of Service
Once your initial order is shipped, you will be billed for and shipped a new order of every month.
There is no purchase minimum or commitment to purchase. To customize this program to meet your needs, to update billing info, or to inquire about future shipments and charges, call customer service anytime toll free at (800) 725-3169, Outside the US, call us at +1-310-525-1853. Please note exact shipment times may vary. Every order is covered by our 365-day Customer Satisfaction Guarantee.
Important Notice
This membership ensures that you'll receive an order of every (30) thirty days until you choose to end your membership and stop receiving our product as well as exclusive, members-only content. Memberships are continuous and are automatically renewed unless you terminate your subscription. You are free to cancel your subscription at any time without penalty or early cancellation fees.
When you enroll in the Trumeta Monthly Subscription, you acknowledge you will be billed for and receive your order of every (30) thirty days. The credit card or debit card you used to enroll in this exclusive membership will be billed every subscription cycle.
You acknowledge and agree that these services are provided on a membership subscription basis and that you will be charged recurring membership fee depending on your original date of purchase and your chosen subscription plan.
You expressly authorize Trumeta to charge your credit card or debit card every (30) thirty days and you disclaim any responsibility or liability for any overdraft charges or fee you may incur from your card issuer or bank for insufficient funds or any other associated fees related to monthly repeat billing. You acknowledge and agree that we will not obtain additional authorization from you for each monthly membership charge.
Confirmation of Consent will be sent to you via email notifying you of your subscription and terms.
Contacting Us
If you have any questions about these Terms Of Use, Privacy Policy, the practices of our sites, or your dealings with our sites, you may contact:
Customer Support Team
Trumeta
(800) 725-3169, Mon - Sun 24/7, Outside the US, call us at +1-310-525-1853
support@trumeta.com
best value
monthly subscribe & save
$64 (you save $73.99)
30 day supply of

greens

30 day supply of

reds

free Trumeta water bottle ($19.99 value)
cancel any time
free monthly delivery in US
365-day Money Back Guarantee
one-time purchase
$104/ Reds+Greens
30 day supply of

greens

30 day supply of

reds
premium nutrition conveniently
Get your daily fix of Greens and Reds superfoods in 1 delicious drink. These powders easily dissolve in your favorite beverage and taste great. Each offers a variety of USDA-certified organic fruits, vegetables, mushrooms, and probiotics. With Trumeta Greens and Reds powders, you're getting premium nutrition to look and feel your best.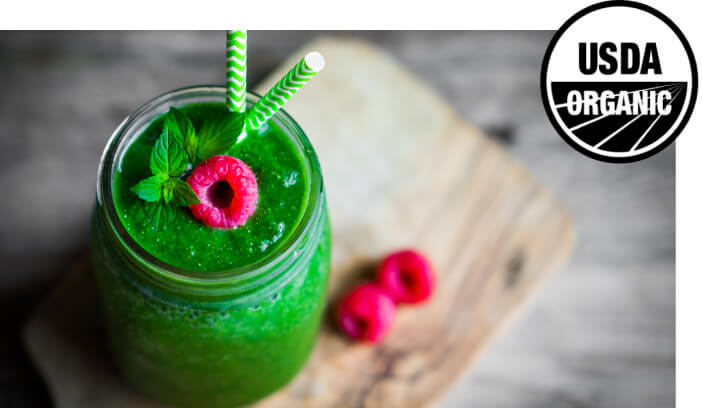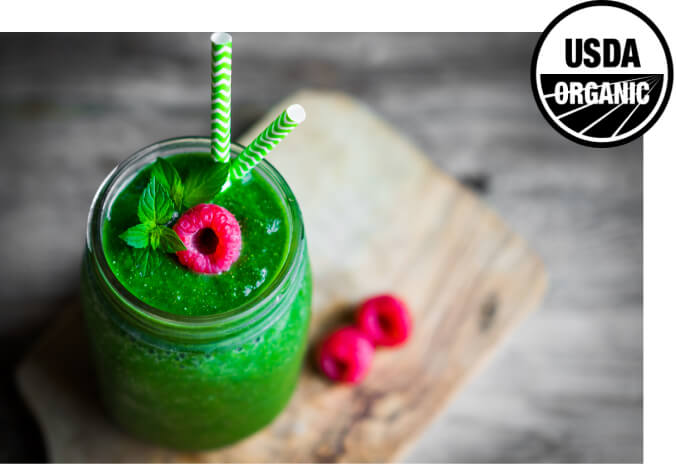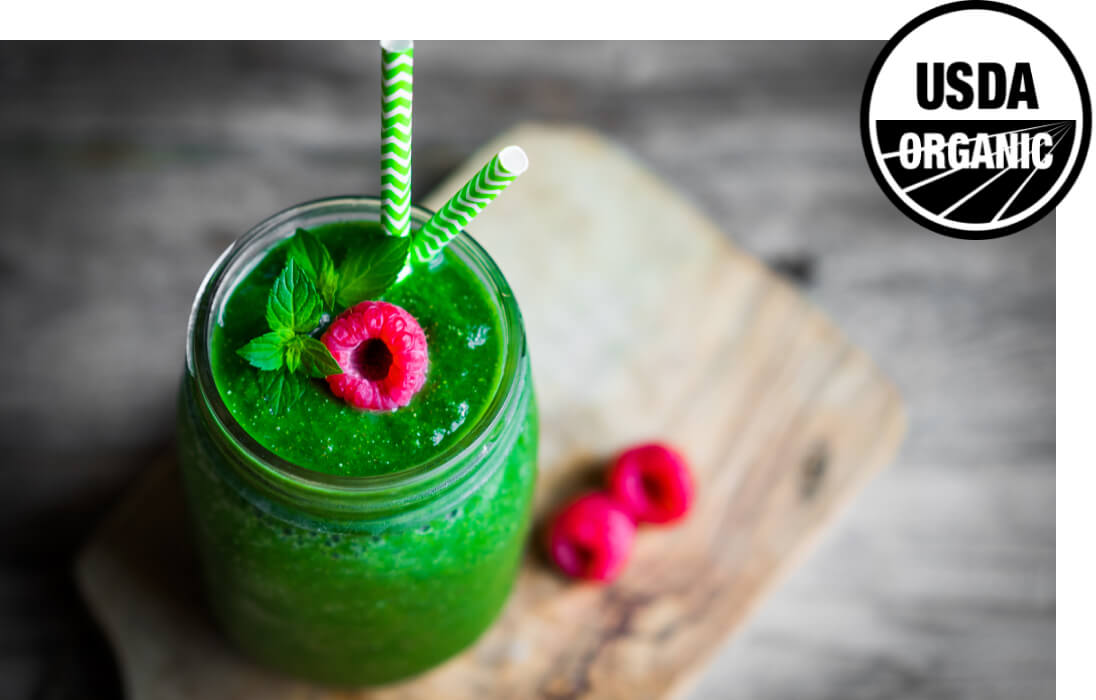 immunity, digestion and energy boost
Together, these superfood blends promote jitter-free energy. They support a healthy gut and digestion. They strengthen your immune system. And they promote healthy metabolism. Nourishing your body with high quality nutrition shouldn't be time-consuming or difficult. That's why we created Trumeta Greens and Reds. We make it fast and easy to get the nutrition your body needs so you can get on with your day.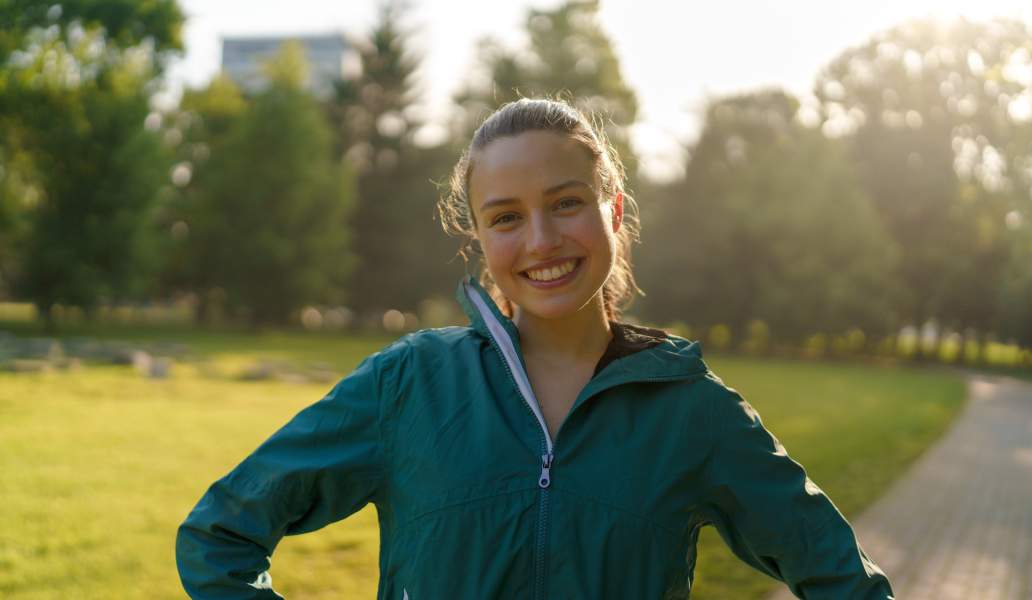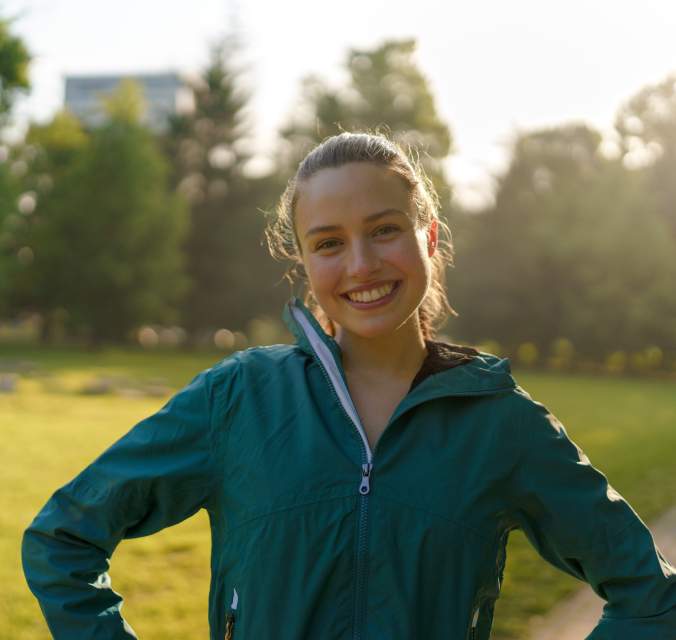 greens

and

reds

powders product benefits
boost productivity
Our Reds and Greens powders can enhance your focus and productivity so you get more done. Whether you're looking for a productivity boost at work, home, or both—we have you covered. Our organic antioxidant blend of beetroot, banana, blueberry, and more will keep your focus razor sharp.
increase energy levels
When you're busy juggling work and family life, it can feel like you're running on fumes. Our Greens and Reds superfoods support the energy you need to perform at your best. Our organic spirulina, wheatgrass, and goji berry recharge your energy levels and support a healthy liver. Enjoy renewed energy throughout the day and still have enough left over to take care of yourself.
support metabolism
We carefully designed our Greens and Reds supplements to boost metabolism at every opportunity. Our endurance mushroom blend includes reishi, cordyceps, and lion's mane. This endurance blend enhances oxygen delivery to muscles and organs, so you get more out of every workout! Our organic maca root, acai berry, and goji berry reduce fatty deposits in the liver. This is crucial since your liver is your primary metabolic organ.
enhance physical performance
Our Reds formula contains everything you need to boost physical performance. The super antioxidant blend contains organic fruits like raspberry and strawberry. These super fruits enhance blood flow and nutrient delivery to all major tissues. The result? Increased exercise capacity and performance with every workout.
boost immune health
70% of your immune system is in your gut. So if you want to strengthen your immune health, you need a healthy gut. There's no way around it. That's why our Greens powder contains a special probiotic blend of bacillus coagulans and bacillus subtilis. These probiotics support a healthy gut microbiome. They can also help reduce bloating, gas, and indigestion.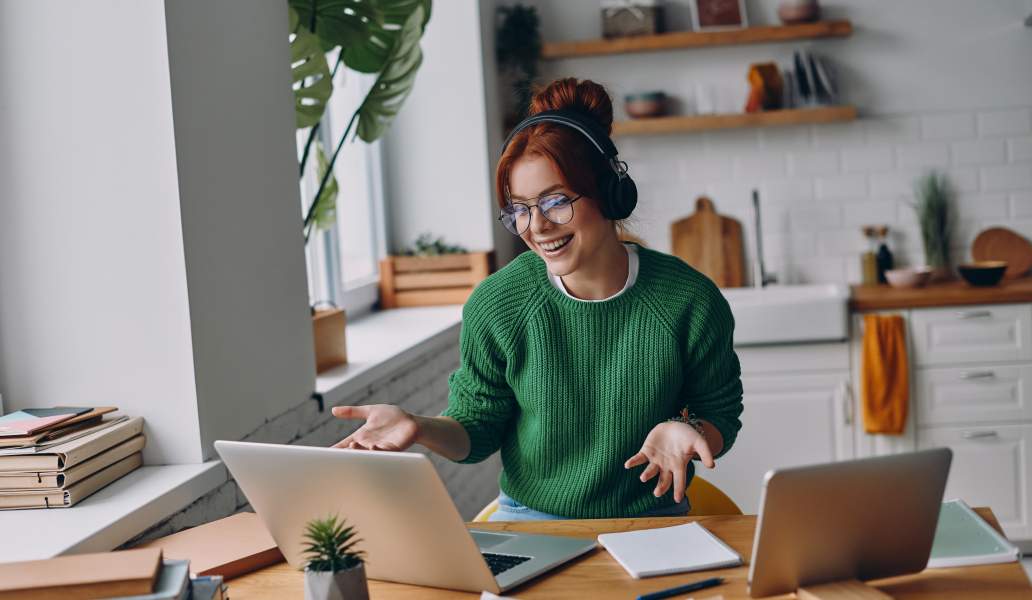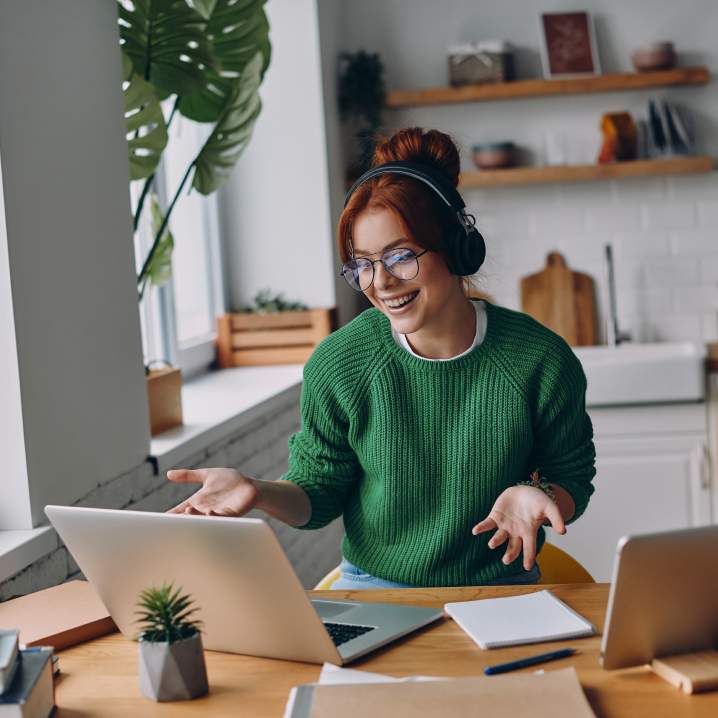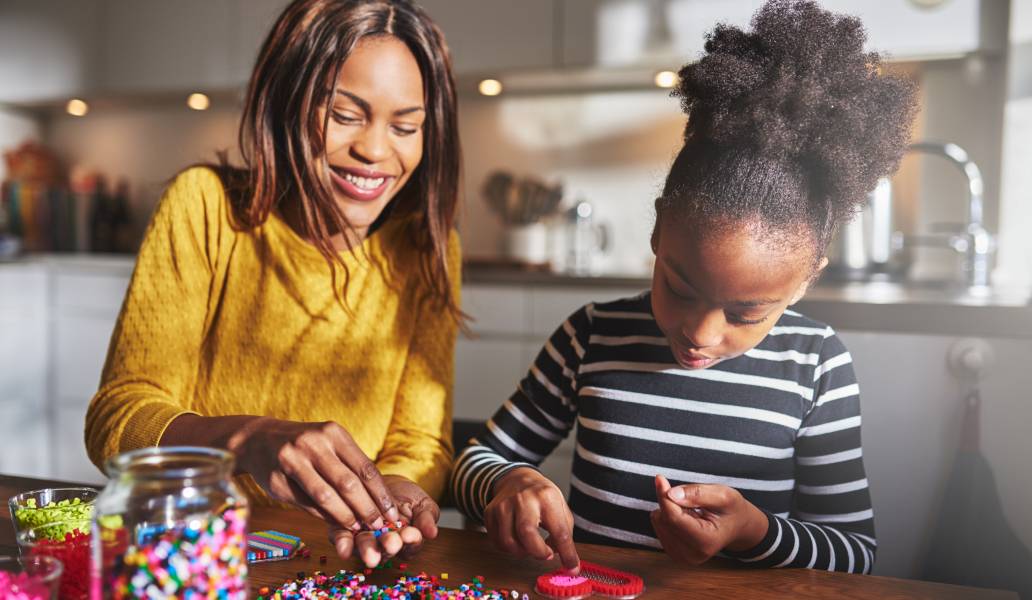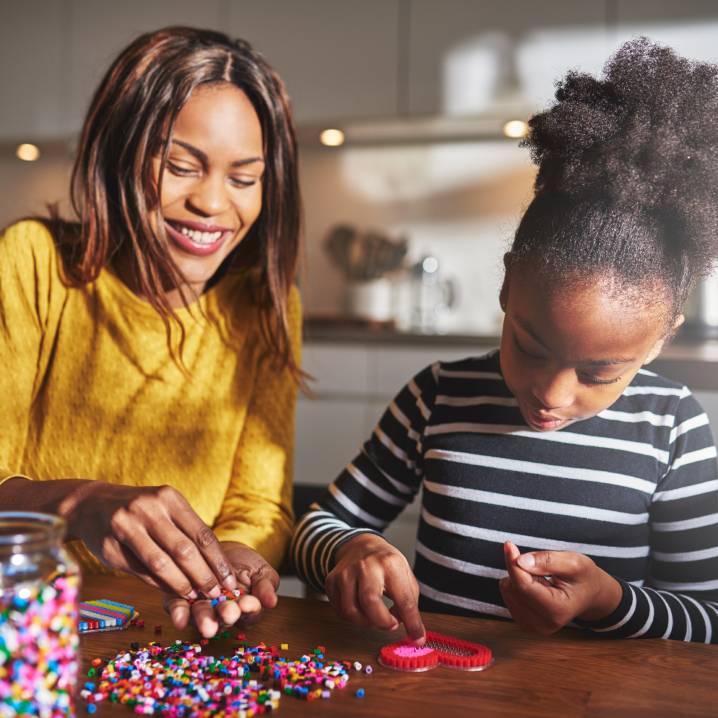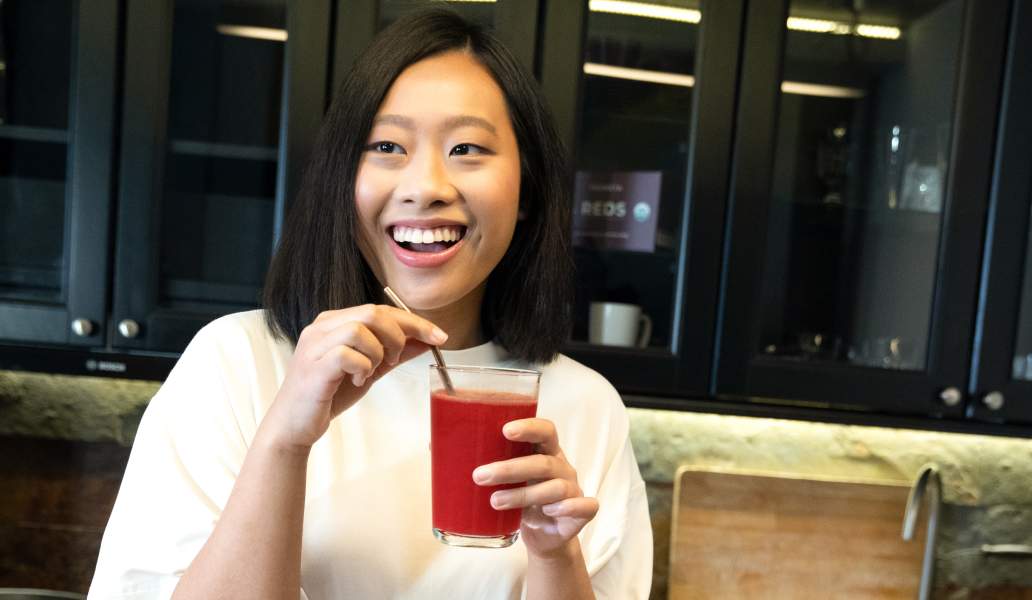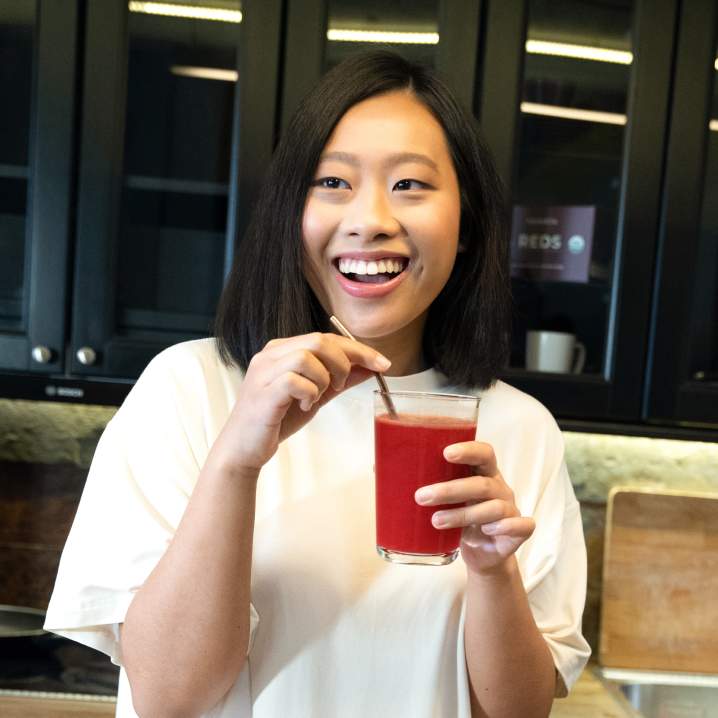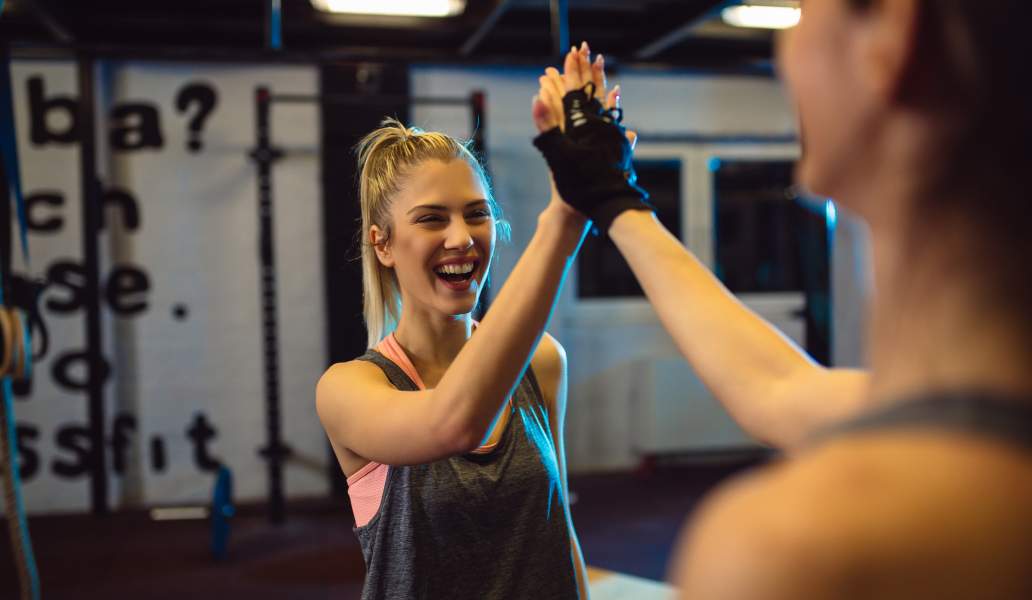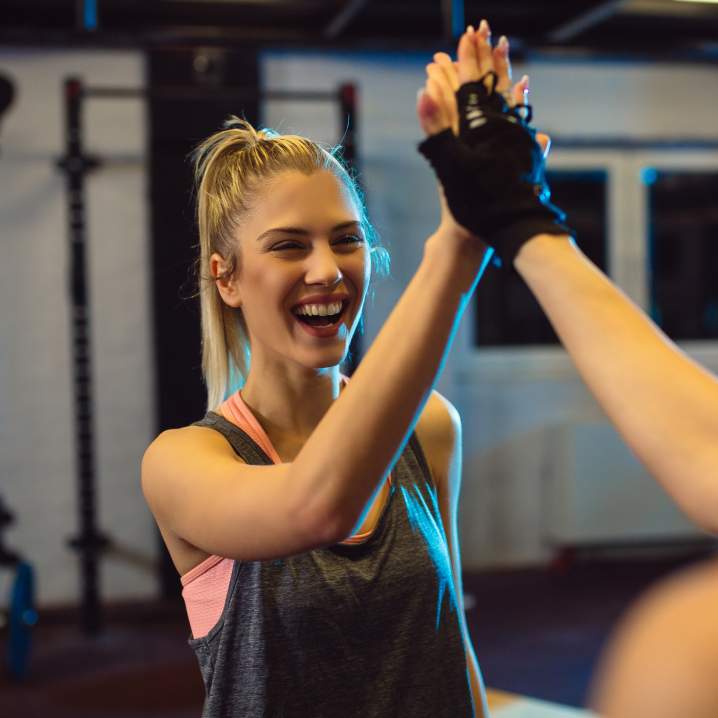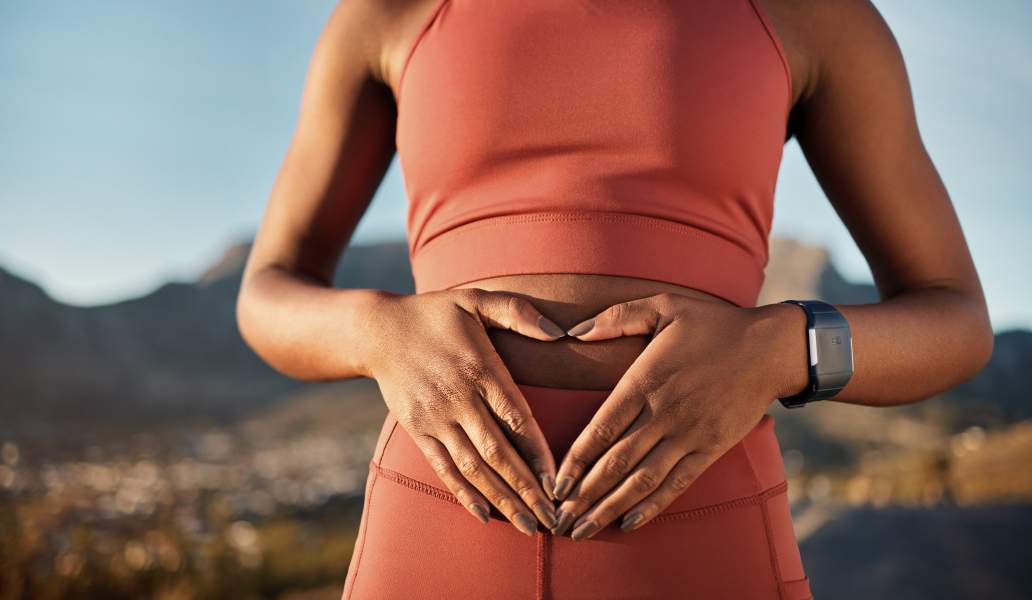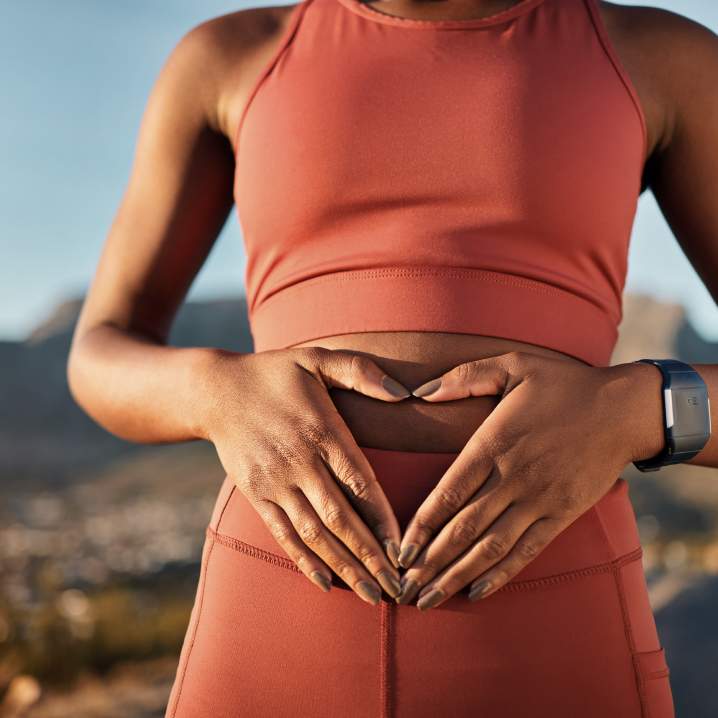 add to cart
product reviews
buy greens and reds powders separately
faqs
What Reds and Greens benefits can you expect?
It's more like what can't these superfood blends do for you. When you combine the nutrition of our Reds and Greens powders, you can enjoy:
Increased energy throughout the day
A healthy fat-burning metabolism
Reduced gas, bloating, and indigestion
Improved endurance and exercise performance
A fortified immune system
Enhanced memory, focus, and productivity
Clear, radiant skin
And a whole lot more!
What is the difference between Reds and Greens powder?
Our Reds powder contains more organic fruits filled with antioxidants. It also features our unique mushroom blend for enhanced endurance and memory.
Our Greens powder contains our special probiotic blend for improved gut and immune health. It also features organic greens and veggies to support healthy muscles, bones, skin, and digestion.
Can you mix Reds and Greens powder together?
Absolutely! Grab a glass of your favorite drink. Then empty 1 sachet each of Reds and Greens powder into the glass. Mix to dissolve and enjoy!
Are super Greens and Reds worth it?
Is it worth it to you to look and feel your best—with 1 quick and delicious drink every day? Look, we know you're busy. You may not always have time to prepare and cook healthy meals. You may not always have time to go to the gym or squeeze in a home workout. You already understand the importance of nourishing your body with the right nutrition. We're here to help make that process as easy and convenient as possible.
How do you drink Greens and Reds?
Simple! Mix 1 sachet of Greens and Reds powder in 8 ounces of water, juice, or your favorite smoothie. Drink and enjoy. You can mix both the Greens and Reds in the same glass or drink separately. The choice is yours!
What are the effective ingredients in Greens and Reds powders?
Trumeta Reds contains 3 blends and 25 vitality-boosting superfoods: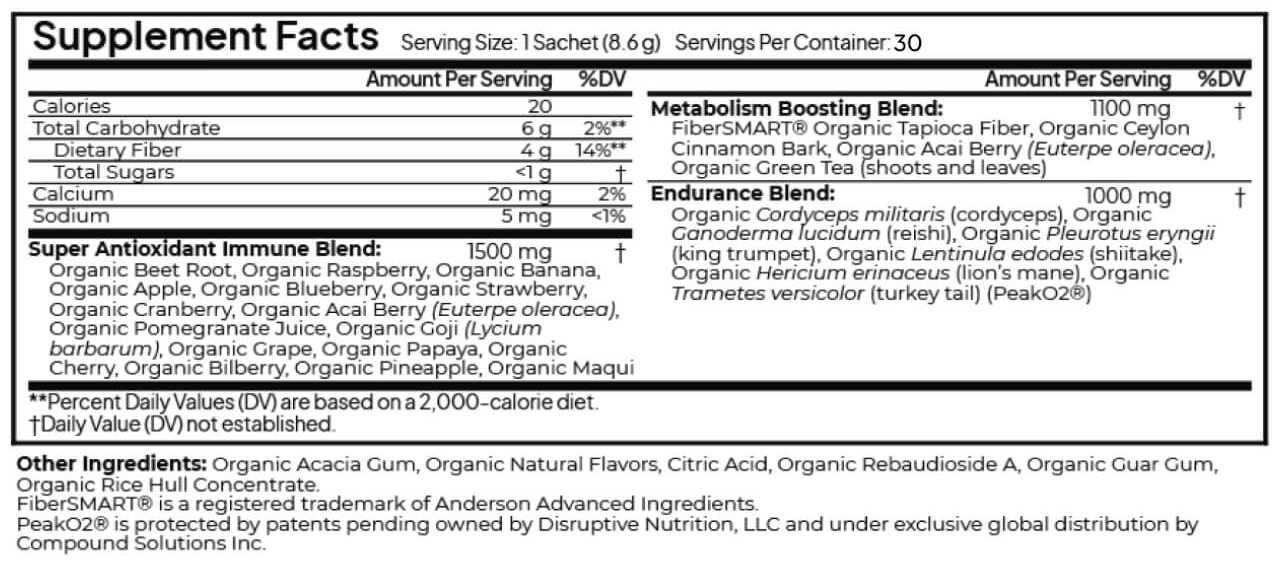 Trumeta Greens contains 4 blends and 33 vitality-boosting superfoods: